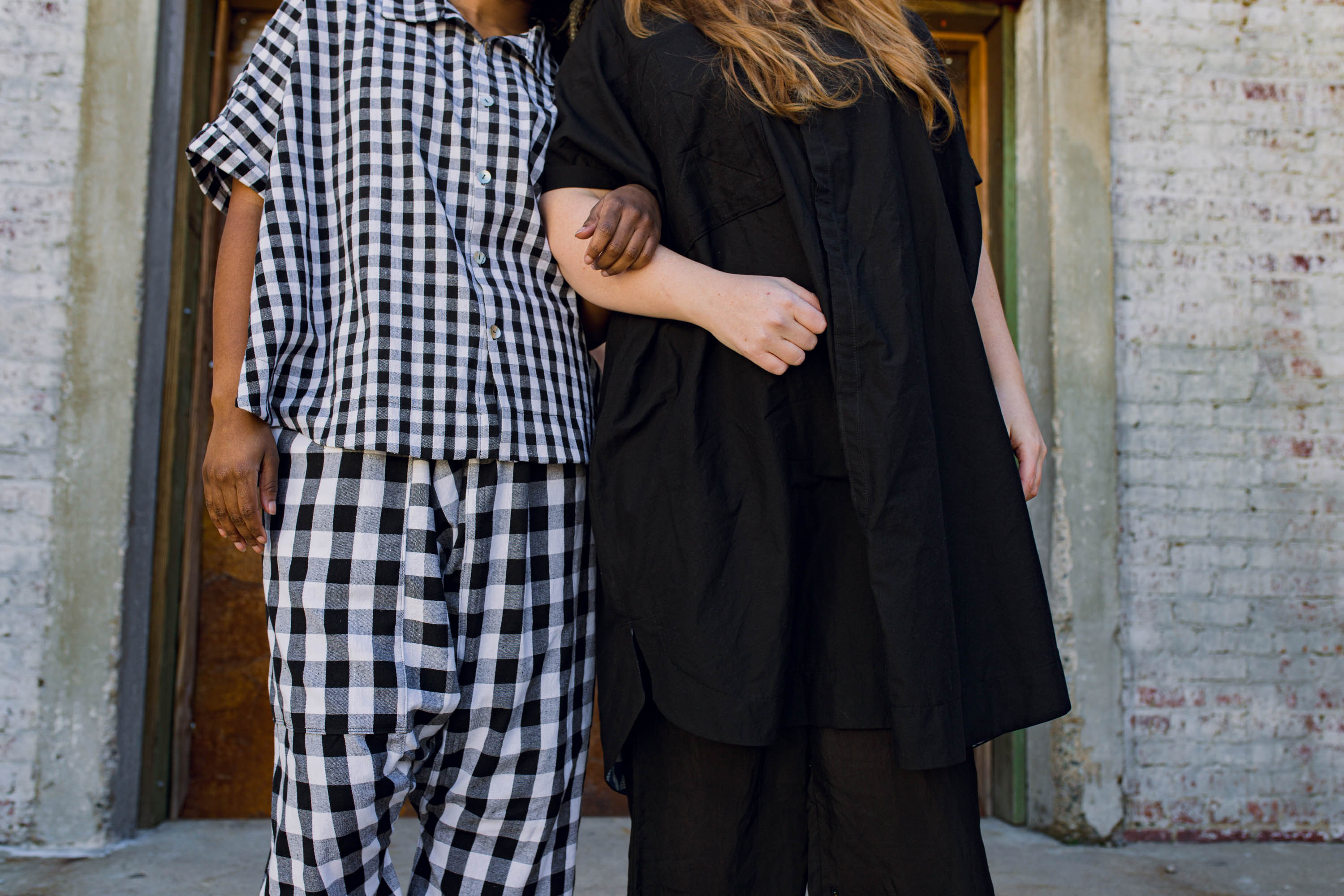 Spring things
In an effort to be more present and involved (who says you can't make resolutions in March?!) I am blogging now *wink* I realized there are things I wanted to say about the new collection that couldn't be contained in an insta post and hard to keep you for a email. So let's dive in!
The new collection is filled with artisanal textiles sure to delight at least two of your senses (sight and touch, fyi). With soft, khadi cottons, bandhani dyed silk-cotton, homespun plaids and of course, hand dyed goodness. 
This collection was both easy and difficult where some designs flowed straight from my brain to the fabric, no problem. Much like many, I have struggled with inspiration throughout the pandemic. Creating pieces I'm excited to make, plus cobbling together a coherent collection...it sometimes feels beyond me.
The Quad Top is based off of the best selling Quarter Top with a little Japanese flair. I have a white poplin shirt from Moyuru that had this hybrid collar I wanted to incorporate. Difficult to insert (ask my seamstress) but effortless when popped or laid flat. Plus, a more subtle cuff than last years Cropped shirt and Garden Dress. Also making it in a Dress/Duster was a no brainer but the snap placket? Pure ASMR goodness!   
I was so nervous about the Gingham Puzzle Pants being too much but they may be my favorite piece. And my first foray into custom woven fabric!! I was seeing Gingham from several designers and makers and wanting to come to it from a slightly different direction. Having it made in Khadi Cotton was my answer! Hand spun, hand woven, from seed to finished fabric with little to no electricity, the detail, the imperfections...this is what makes it worth it for me. Plus, honoring an Indian tradition that was historically against the class system!
I haven't decided on a drop date. Everything feels so ominous and when to launch my tiny little clothing collection feels so out of touch! But items will probably be available next week. I'll work towards more concrete posts (ha!) in the future. And hopefully more of these little dives, if you're interested.
Talk soon,
Megan